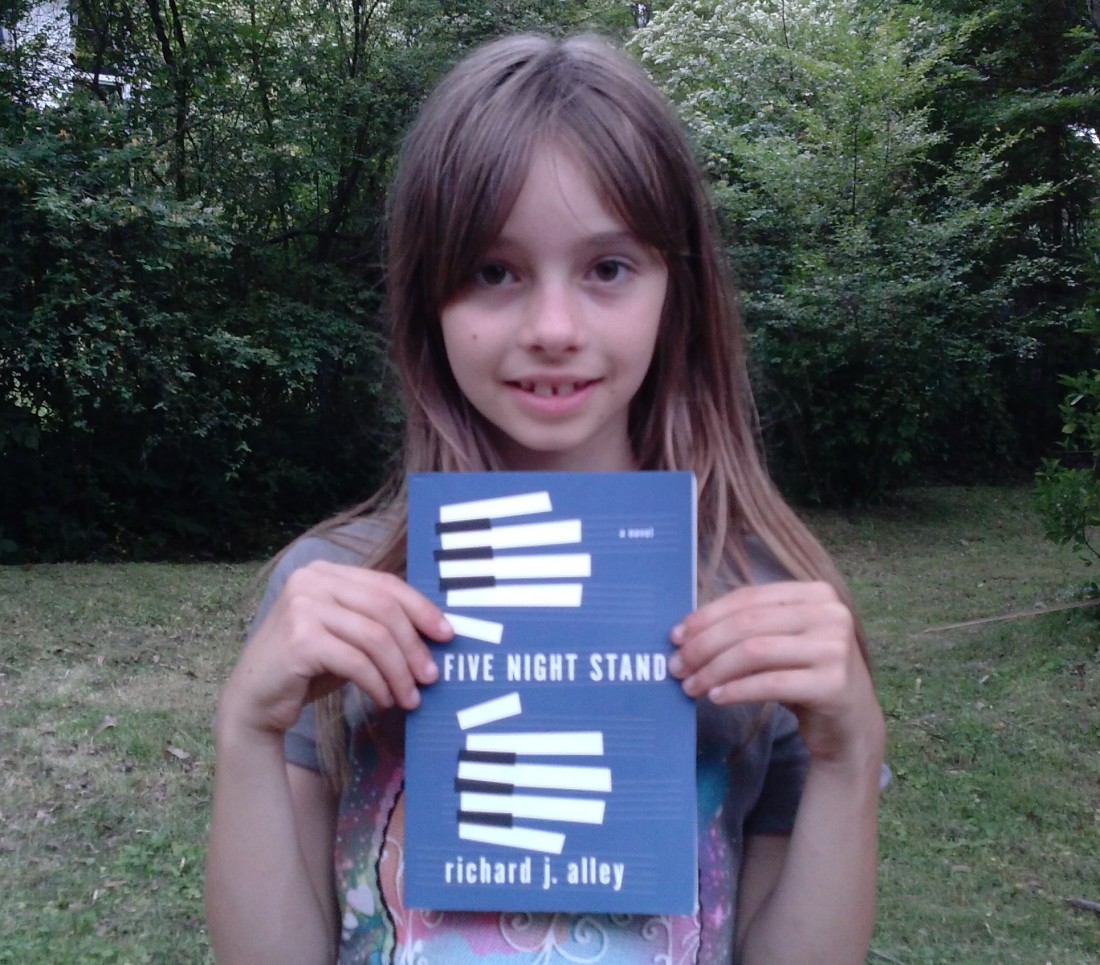 Children keep this newly published author grounded
My mother used to walk my sisters and me up to the main library at Peabody and McLean when we were kids. That's where it all started, this love of books. That, and seeing her reading for pleasure. Then there were the friends — the girl I met in high school who would become my wife and, later, a librarian — who helped to guide and goad my reading. It was the best form of peer pressure. Even more than school, I'd say, it was these friends and family who shaped me as a reader and, eventually, a writer.
I can trace that circuitous route, peopled with the likes of Maugham, Salinger, Fitzgerald, Vonnegut and Hemingway, from youth directly to this week when my first novel, "Five Night Stand," will be published.
I found novel writing to be a lot like giving birth, an analogy I'd prefer to keep from my wife should any of you run into her. Writing is an arduous process, the ideas and characters gestating and carried around until the book is finally ready to be pushed out into the world.
About a month ago, a brown-clad stork dropped a bundle of books off on our doorstep. It was like a Christmas in springtime. My kids gathered around as I opened the box slowly, savoring every second of those first moments with what I'd made. I showed off the Library of Congress control number and author's photo like a proud parent counting fingers and toes. It was a good opportunity to finally have that talk with the kids, explain to them just where books come from.
They were excited and full of questions. The first question 8-year-old Genevieve asked was, "Are there any bad words in it?" (There are.)
Then she asked if I'm famous. "I don't know," I said. "Who's famous?"
She thought for a moment. "Taylor Swift."
"No, I'm not famous," I answered.
My kids have spent their young lives in bookstores and libraries, and they've grown up seeing their parents read. So far, it seems to be working — they're smart and curious and have a genuine love of literature.
As the excitement wound down that evening (it didn't take long), I asked if they had any other questions. They each turned the book they held over and over, and then one piped up with, "When will dinner be ready?"
Children have a keen sense of who their parents are and sly ways of keeping us grounded, making sure we don't become too full of ourselves and that our confidence doesn't rise to an unmanageable level. For a girl whose scale of fame goes from 1 to Taylor Swift, I was still just her dad.
But just to be sure they were keeping me in check, two hours after the arrival of that much-anticipated package, the most famous author in the house was doing dishes and folding laundry, and hoping he might find the time soon to write something longer than a grocery shopping list.