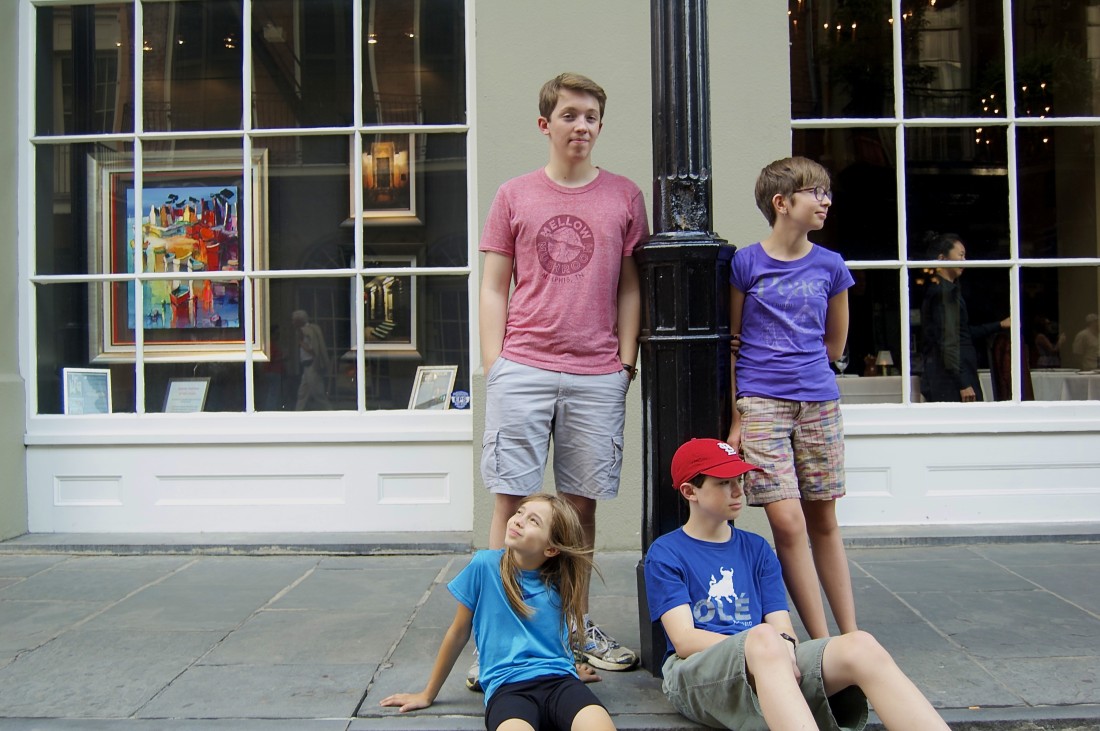 Family vacation takes us back to the future
Road trips bring out the kid in me. Even in the captain's chair, I'm transported back to the 1970s and family trips to Destin, Florida. The backseat was cramped, the windows were rolled down to circulate air, the radio signal went in and out with the curves of the road, and my sisters and I dreamed that if we only had a television, all of our travel problems would be solved.
It's that time of year again when Kristy and I load our kids up for a trip to the beach. The vehicle we're in, though, can only be described as a time machine compared to those drives of the '70s. Today's futuristic wagon has all the bells and whistles including myriad charging portals to keep the tablets and phones and laptop fully juiced, and the travelers fully entertained. There are cup holders. The 8-year-old version of me never even dared to dream so big.
We used this 21st century version of H.G. Wells' time-travel contraption to transport us first to New Orleans, a city locked firmly in the 18th century. It was the kids' first visit to the Crescent City, and they walked wide-eyed through cobblestone streets, gazing at filigreed iron balconies and mule-driven carriages. We sat for a long while listening to street musicians playing songs from the early 20th century. A second-line parade led a wedding party through those streets, the bride and groom carrying white and black parasols, and pulled us along with it.
Throughout our march on Royal, Decatur, Magazine and Bourbon streets, my children from the future snapped pictures of buildings from the past with their phones, sending them through space to their friends in Memphis.
It turns out kids are the same regardless of era. My daughters — 12-year-old Somserset and 9-year-old Genevieve — didn't forget to pack their attitudes for the long trip. Along with our shuffling, dancing feet, that second line had to tow their moodiness. We all did. They complained about the heat, their hunger as we searched for just the right restaurant, their aching feet, and the wonder that "we aren't really going anywhere."
But we were going everywhere. From the future of technology to the past of pedestrian-minded, music-loving New Orleans.
And then we climbed back into our version of Dr. Emmett Brown's DeLorean and, in a matter of hours (or "forever" as Genevieve remembers it, the italics dripping from every letter), we were at Inlet Beach along Scenic Highway 30A in the panhandle of Florida.
This area is a throwback to the past as well with its walkable communities reminiscent of fishing villages and sandy tourist towns. There is something to be said for simpler days spent walking the shoreline looking for shells, reading in a beach chair, late-night conversations and spending time with family.
It's that time of year again. Time when time doesn't really matter. Last week, the clock stood still somewhere between past and future, and we were all caught up in the present where we could enjoy the moments that would quickly become memories.