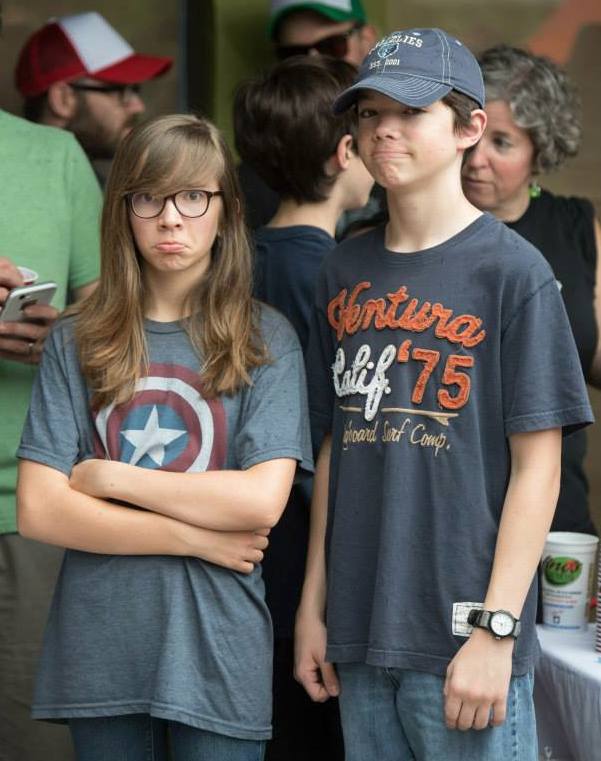 Overton Square reborn to touch yet another generation
We recently spent a drizzly Sunday afternoon at a Rock-n-Romp, the annual series of live music events presented in a family friendly atmosphere. The program is in its 10th season, and the Alley family has been to nearly every show of the decade.
This was the first one held at Overton Square. On the back side of the Square in the courtyard with its built-in stage, we watched our kids visit and laugh, play games and dance to live music (but not kids music).
The series was begun by a group of parents who wanted to hear real musicians and drink an adult beverage with other adults. There are so few chances for such a thing once children come along.
As Rock-n-Romp celebrates its 10th birthday, Overton Square celebrates its 45th. Ramped up in 1970, just after liquor-by-the-drink laws passed, the Square is where our parents went to listen to live music and enjoy an adult beverage (or two).
Overton Square and I are the same age. As a child, I can remember visiting T.G.I. Fridays for lunch and leaning out of the enormous windows slid open to the elements to watch cars and people pass by. Swensen's Ice Cream Parlor was next door, and it was a treat to stop in for dessert and watch the ice skaters at the adjacent indoor rink. In high school, my then-date (now-wife) and I had prom-night dinner at Paulette's. We'd later walk to the Square from my first apartment for a meal at the few remaining options in the early 1990s.
Before Boscos was Boscos, but after it was Bombay Bicycle Club, it was a sports bar named for our favorite USFL coach, Pepper Rodgers. Adorning the east side of the building was a large caricature of the man, originally drawn by my father for this newspaper. Later, that space would be called Ciaó, and it's where my wife was working when we got married.
The last meal we had as nonparents was at Memphis Pizza Café — Calvin was born the next day. The first place we felt comfortable taking him out so we could eat (and have a much-needed adult beverage) was Huey's on Madison Avenue. The white noise of conversation, kitchen sounds and music lulled him to sleep; we thought we'd never leave.
And now, in its 45th year and mine, we find ourselves returning to Overton Square with our own children. They enjoy the patio at Boscos and at YoLo yogurt just across the street. They shoot toothpicks at the ceiling in that same Huey's, and Sweet Noshings is a sugary heaven for them. The courtyard behind it all, it turns out, is the perfect place to rock and romp.
What has happened with this little jewel in the center of town is a template for development. What it's allowed us to do is to share with our kids a little slice of our own childhood. The Square has come full circle. It's not the same one we knew, but maybe in some ways it's better, more sustainable. It's just the sort of jewel we'll want to pass along to the next generation.