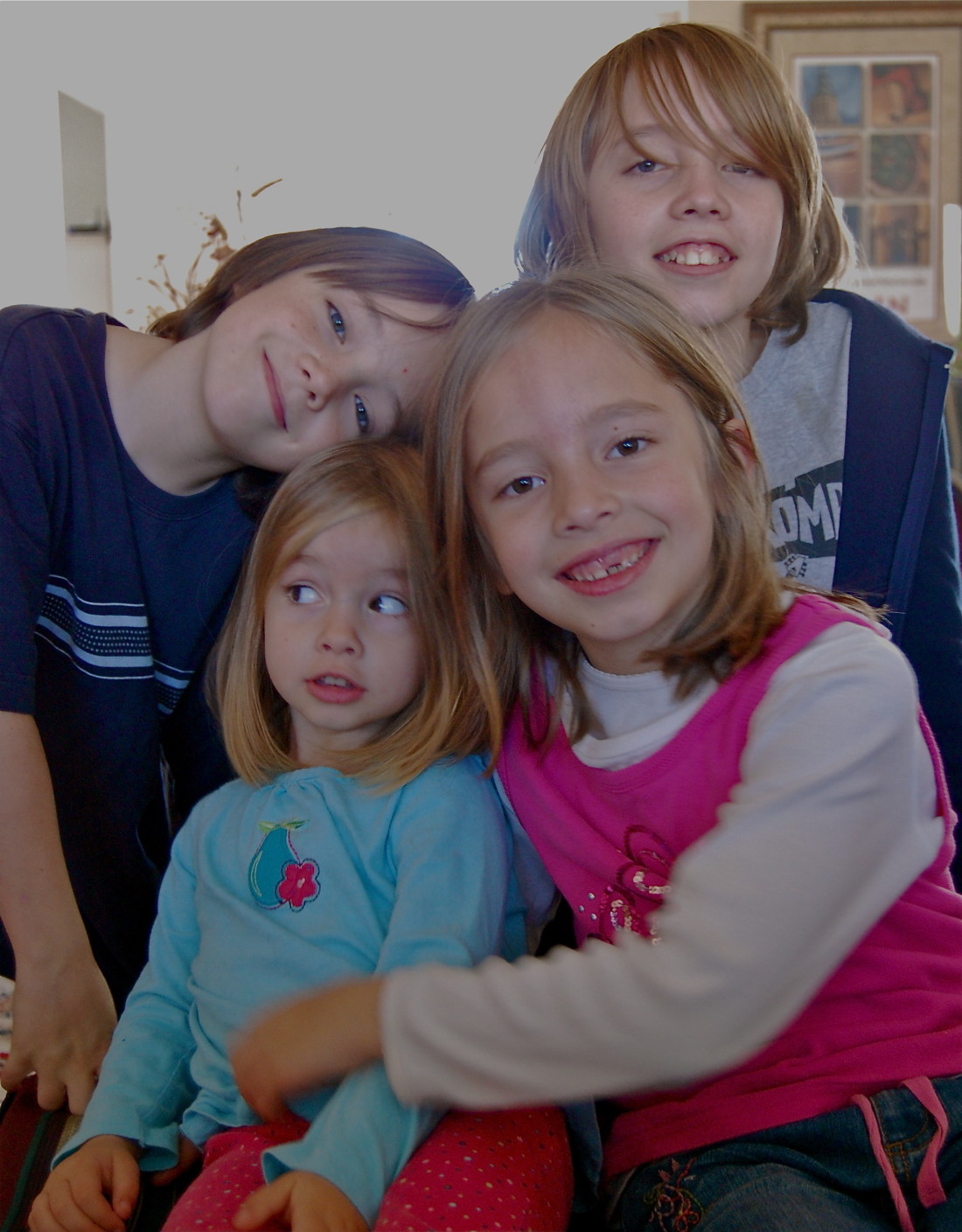 Remembering seven years of parenthood in print
One of the best parts of writing this column is something realized every year around this time — the opportunity to reread, to go back in time and remember the silliness, the triumphs, the milestones that come with raising four children.
It's a form of spring cleaning where I go through the closets and attics of my kids' childhoods. Instead of tossing out, though, I'm gathering. I make piles from the good times and the bad, the happy moments and even the sad.
This is something I try not to do too often for fear of repeating myself (difficult to do when so much of parenting is repeating yourself — "clean up your room" … "clear your dishes from the table" … "mow the lawn").
But this time of year is special. It was seven years ago this week that this column first appeared. On April 17, 2008, that column was about my grandparents and their seven children, comparing that clan with the four my wife and I are raising. Friends — and strangers — would look at my wife and me in wonder and question how we could possibly cope with so many children (at the time, they were 10, 7, 5 and 1). I felt almost guilty thinking of my grandparents who probably thought, "Only four? That sounds like a holiday." But in the 21st century, four is the new seven.
I wrote of my grandparents:
"It was the 1950s and '60s, a much simpler era, I'm told. Families were larger then because this country needed as many citizens as possible to fight communism, go to Saturday movie matinees for a nickel and colonize the moon. They would later come to call these babies 'boomers,' because of how much noise that many children, at one time, in one place, will make."
That was my mother's family. My father was one of five children. My grandfather, Cal Alley, was a longtime editorial cartoonist for The Commercial Appeal, but he also created "The Ryatts," a comic strip syndicated across the country. It was a 3-panel cartoon that celebrated a family of the same name and mirrored exactly, in age and gender, his own kids.
I come from a family of large broods and storytellers.
Though I haven't kept count, in the past seven years I must have written more than 180 of these columns. Going back and reading them is like going through reels of home movies and I'm reminded of birthdays, first days of school, tantrums, summer vacations and the obstacles with dining out. Each memory is a page in a photo album and I'm grateful to all of you who have been here to turn those pages with me. I hope you'll continue to do so.
At the risk of repeating myself, I'll close out this column the way I did that first one. It stands true today:
"We're doing our best with our quartet, in the spirit and with the tenacity of my grandparents.
We'll send them to the best schools we can, we will communicate openly with them and we'll raise them to be caring and informed citizens, who will one day, hopefully, grow up to colonize the moon."